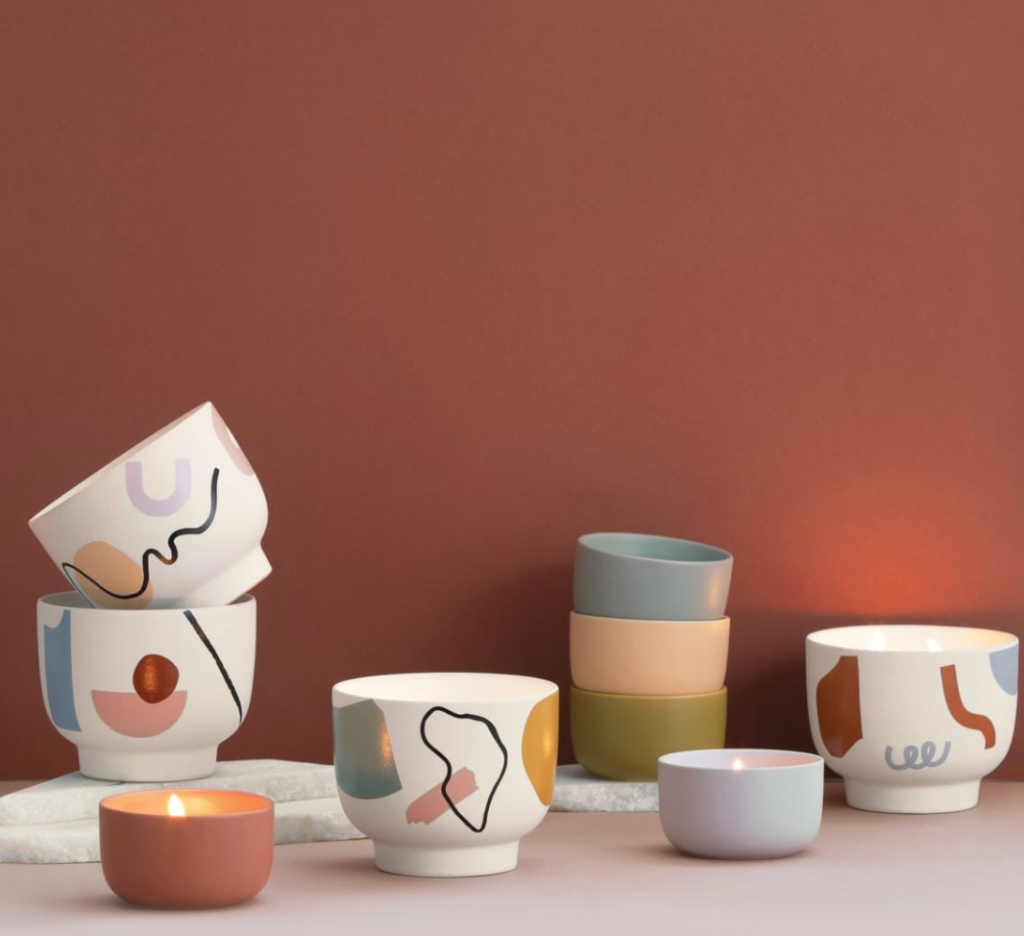 Nothing beats filling your home with warm and beautifully fragranced candles. However, we often overlook how candle fumes can affect our health. Most of the candles you see on the shop shelves are made with paraffin wax and synthetic fragrances, making for beautiful looking, yet toxic candles. Interestingly enough, high price tags of luxury candles don't equate in better quality, with paraffin wax candles slowly polluting the air you breathe, a complete contrast to the tranquil space you aim to create. Thankfully many brands are shifting to non-toxic alternatives when creating deliciously smelling candles. Both soy and coconut wax create beautiful candles, safer for your home and with longer burn times.
We've created a handpicked guide of our 5 non-toxic candles from brands focusing on sustainability and . With reusable containers and ethical production practises, perfect for setting the mood for your evening bath time.
Best Alternative Candle Waxes
The most wide-spread alternative to paraffin wax is soy and coconut wax (with coconut wax carrying an amazing natural scent). They also offer a longer burn time, meaning a longer lasting candle, as well as burning cleaner (avoided the sooty black burning of paraffin wax candles). They also contains only natural ingredients, derived from either the soybean or coconuts, both being renewable resource, however when overarmed, as anything can such s areas of deforestation.
Both soy and coconut wax are amazing alternative materials, however as a conscious consumer, ensure you are purchasing from companies that prioritise ethical farming practices and sustainable packaging.
Alternatively, we tried an online food shop to see if this was reduced in any way. However we were shocked to find a Freshly sealed with 4 layers of variously manufactured sleek sleek packaging, all for a single avocado. Amazon Fresh delivery was a culprit of over wrapping their produce in plastic.
Our Top 5 Natural Candle Picks:
Paddywax Candles
Paddywax candles are top on the list, leaders in artisan hand-poured soy wax candles. Not only are their products free of toxins, they come in a beautiful range of repurposed containers, giving you creative freedom to upcycle your container into anything post use, such as a brush holder or a petit plant pot
2. Neom
Beautifully designed and derived from all natural ingredients, jam-packed with delightful essential oils. Neom candles are made from recycled materials and mimimal packaging.
3. Eva Candles
A candle that lifts the spirits and creates a beautiful ambiance. The Eva candles are designed to fit modern detours, seamlessly blending into your home.
4. Soomish Candles
Handpoured into a simple glass, the soomish candles are a minimalists dream. With sustainable core values and all-natural ingredients, Soomish candles are definitely one to set the bath time mood.
5. Moon Candle
The Moon Candle offers delicate scents of rose petals and spicy saffron, made from vegan rapeseed & soy. It's our favourite candle from Evermore London.