As lock down is coming to an end in the UK, we are all eager to return to normal life. For the past few months we have all been getting to know ourselves rather well, living for our 'walk a day'. As we enter back in to a new way of social distanced living (a strange change from the hustle and bustle of London Life), it's important to stay updated with the rules. It's also important that we make our best efforts to support small businesses that are reopening after lockdown, as these have most likely been hit the hardest, so we also have curated our 5 favourite shops in London to visit this month.
Face Coverings on Transport:
From the 15th of June face coverings have now become compulsory to wear on all forms of transport, including taxis. With a hefty fine of up to £100 to anyone found not following this rule. This is a great move to ease the mind of both passengers and transport workers as people flood back to work. As face coverings will now most likely become engrained into our wardrobe for the foreseeable future, why not grab yourself a unique face covering. Kashka London has collaborated with Oana Millinery to provide a free mask with every purchase over £75.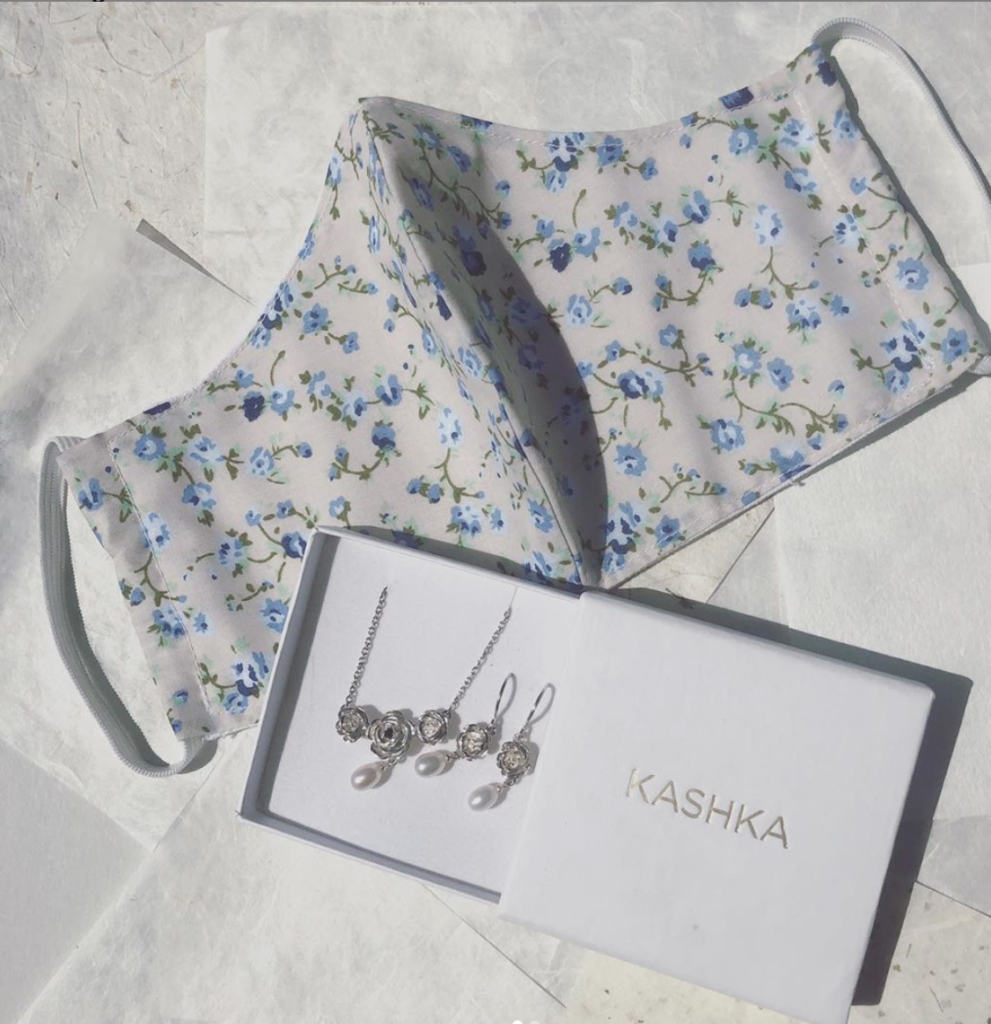 Out and About:
Now that businesses are slowly opening back up, its important to support small businesses that have most likely taken a big hit from the past few months. Most shops are reopening with a customer restriction to enforce social distancing. Here are 5 lovely small businesses in central London to support in their reopening after lockdown.
Prick London – Dalston
A lovely boutique all-cactus shop in Dalston, the first of its kind in London! Opening at the end of the month, this cactus shop is a small haven of spiky goodness. If you are not gifted with green fingers, then find yourself a low maintenance cactus' to add some greenery to your home. There is a plant here for everyone, with affordable plants, books and accessories we highly recommend taking a browse.
Location: 492 Kingsland Road, Dalston, E8 4AE. Nearest station is Dalston Junction. See it on Google Maps.
Opening hours: 12-7pm (Tuesday to Friday), 11am-7pm (Saturday), 12-5pm (Sunday). Prick is closed on Mondays.
More information: from their website
2. House of Morocco – Kings Cross
Want home vibes, but fed up of being at home? This gorgeous, cosy cafe in the heart of Kings Cross is filled with Moroccan delights and decorated with plates and rugs to purchase. With great coffee, juices and amazing food, it's not to be missed. Currently re-opening for takeaway!
Location: 82 Caledonian Rd, Islington, London N1 9DN See it on GoogleMaps.
Opening hours: 8-6pm (Monday Friday), 9-6pm (Saturday), 10-5pm (Sunday).
More information: from their website.
3. The Keep Boutique – Brixton
A sustainable and ethical clothing boutique showcasing carefully selected brands. Snuggled in the heart of heart of Brixton Village, this beautiful airy shop is the place to go for good quality, affordable and sustainable clothing.
Location: Granville Arcade, 32-33 Coldharbour Ln, Brixton, London SW9 8PR See it on Google Maps.
Opening hours: 11.30-6pm (Monday to Sunday), 10.30am-6pm (Saturday).
More information: from their website.
4. Artisian Cafes – Ealing
Missing your morning coffee? Its just not the same at home… Although not open for seating, you can still grab a coffee to go at Artisian Cafes!
Location: 32 New Broadway, Ealing, London W5 2XA See it on GoogleMaps.
Opening hours: 7.30-5pm (Monday to Friday), 9-5pm (Saturday+ Sunday).
More information: from their website
5. Dark Sugars – Shoreditch
Get your chocolate fix at Dark Sugars, a beautiful chocolate shop filled with powered balls of cocoa. There is something for everyone here, including an indulgent hot chocolate made from chopped chocolate shavings. The best hot chocolate in London!
Location: 141 Brick Ln, Shoreditch, London E1 6SB See it on GoogleMaps.
Opening hours: 10-10pm (Monday to Sunday)
More information: from their website
And of course, Kashka London is open for business as usual online, with some exciting new jewellery collaborations coming up, so keep your eyes peeled!