Amethyst is the birthstone for February and the gem for both the 6th and 17th wedding anniversaries.
Amethyst has been the most prized member of the quartz family for many centuries. Greek legends associated Amethyst with Bacchus, the God of wine because of its rich wine-purple colouring.
Why are we in love with Amethyst?
Geodes: In gem localities such as Brazil, Amethyst sometimes forms in hollow, crystal-lined geodes that are so big you can actually inside them.
Affordable: Even fine Amethyst has a fairly modest price tag. Large gems remain affordable as price per carat does not tend to rise dramatically with larger size.
Ametrine: In Bolivia, Amethyst and Citrine occur in the same crystal. These unique gems are called Ametrine, and are half purple and half yellow.
Healing Properties:
Amethyst has healing powers to help with physical alignments, emotional issues and Chakra balancing. Amethyst crystal therapies are primarily associated with the physical alignments of the nervous system, the curing of nightmares and insomnia.
Celebrity Amethysts:
Amethyst continues to attract modern day jewellery designers because of its beauty and availability in large, translucent crystals. Stars such as Katy Perry have been spotted wearing amethyst jewellery to big award ceremonies and red carpet events.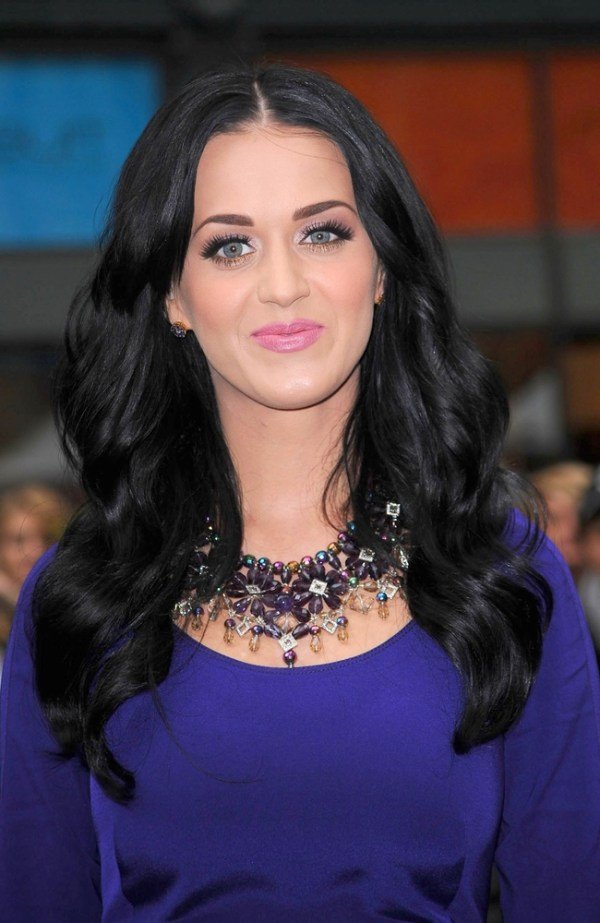 Quality Factors
Colour:
The finest amethyst colour is strong reddish purple to purple with no visible colour zoning.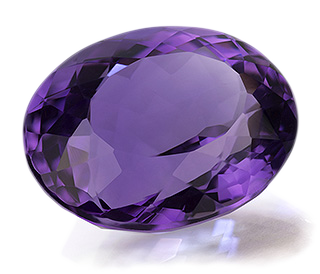 Clarity:
Most amethyst doesn't have inclusions you can see without magnification.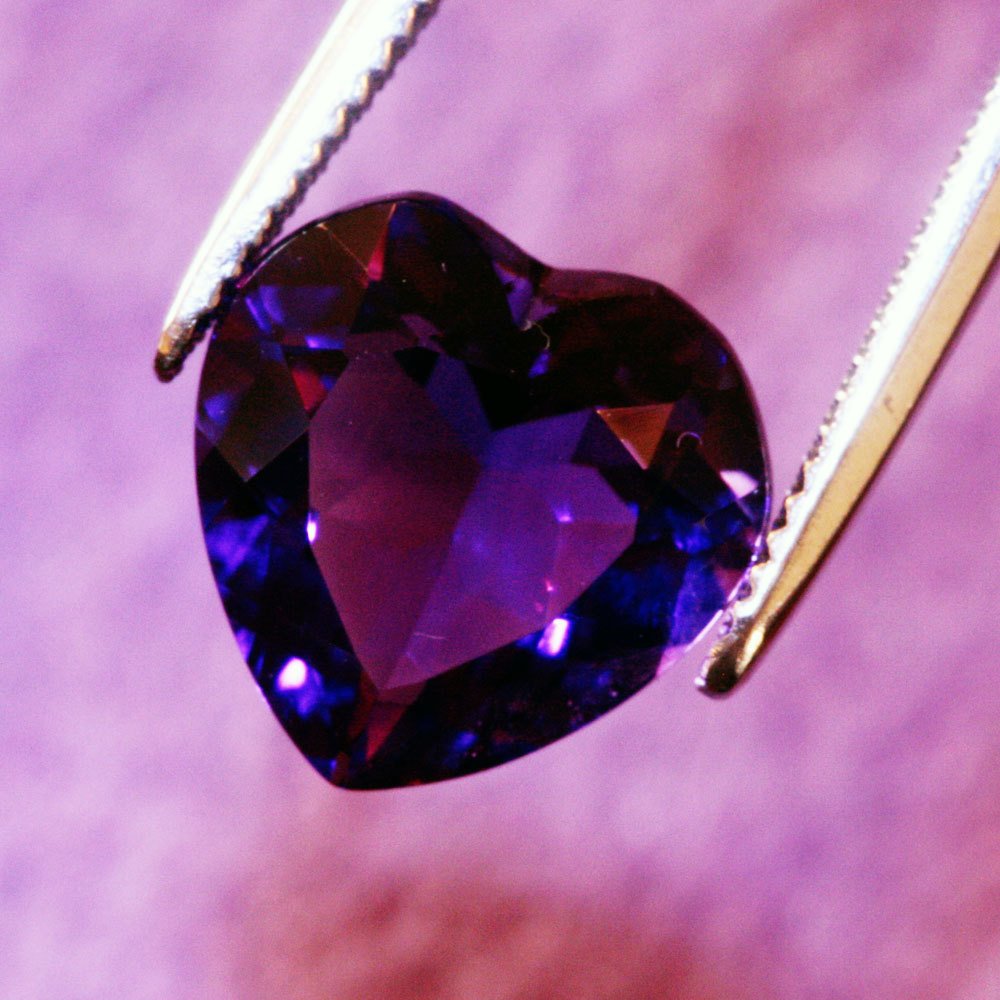 Cut:
Amethyst is cut into a variety of standard calibrated shapes, including rounds and ovals.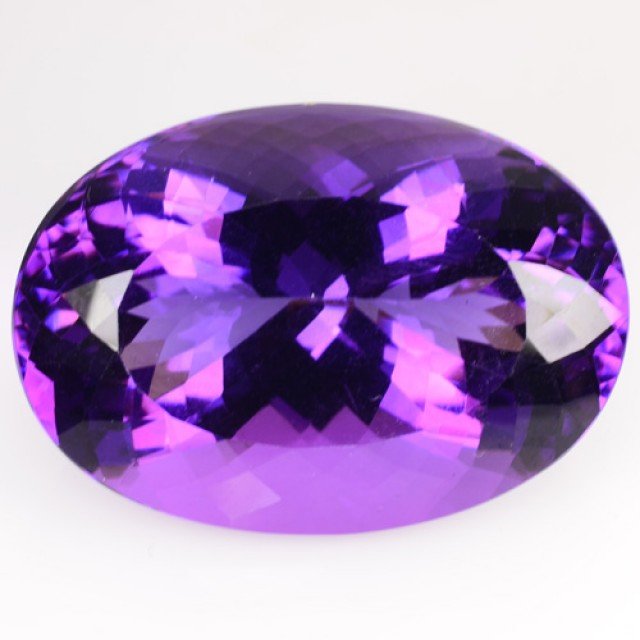 Carat Weight
Amethyst is available in all different size ranges for setting into a variety of jewellery styles.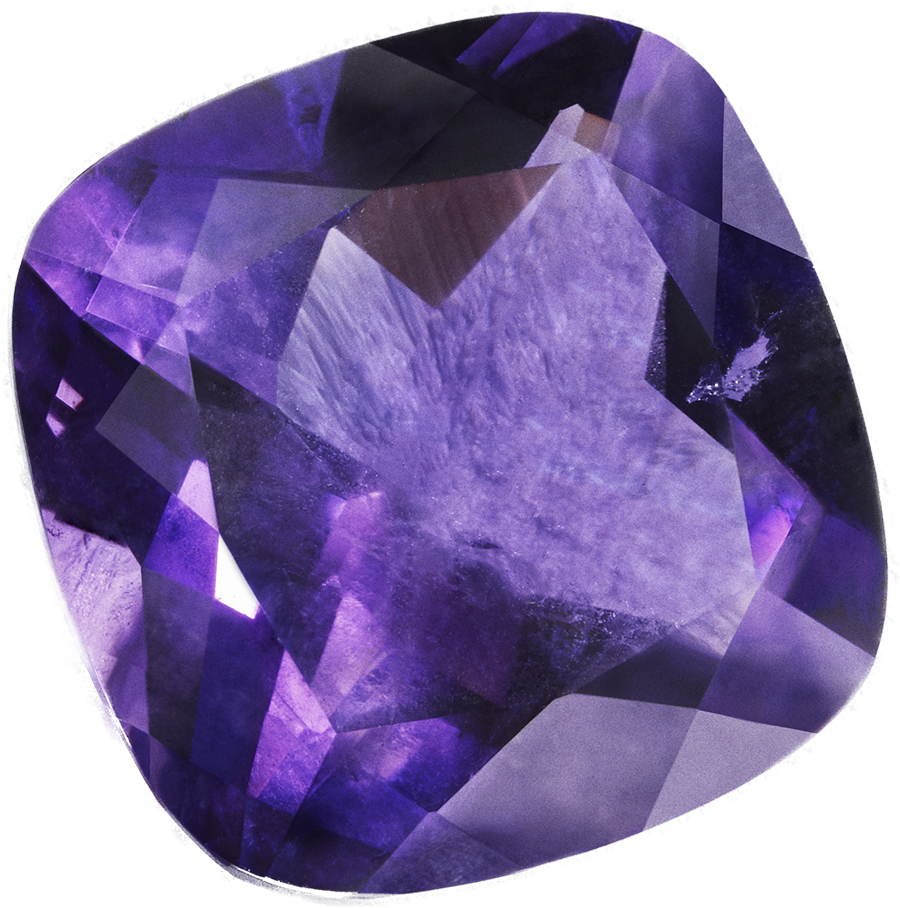 Care and Cleaning
When it comes to cleaning Amethyst, using warm soapy water is the safest method. Using ultrasonic and steam cleaners could cause significant damage to the gemstone.
Shop now your birthstone earrings, made of 9ct gold, ready to wear. Find the full collection on our Birthstone Collection and gift yourself and your beloved with their lucky birthstone jewellery!
Read more about birthstones on our Gemstone Edit blog category and find out what is your birthstone and why do we love these gems so much!
KASHKA London is offering bespoke services so you can create your own personalised jewellery. Write to us to tell us your requirements and book your appointment with our designers to create your own jewellery.