Every year we vow to be more organised in the run up to the holiday season. Christmas should be a time to enjoy and relax with your loved ones (not just a last minute shopping and cooking panic!) It is true that catering and entertaining for guests can put a lot of strain on a household, but with some careful planning and preparation, it can be a day of leisure for everyone – even the head chef!
4 Weeks Before
Begin your online shopping – This will give you enough time to not only purchase all the gifts on your list but to also return and replace any unsuitable items. Make sure you take advantage of any sales or special discounts codes you can find, you'll be heavily grateful once you look at your baskets total! Wrap gifts as they arrive to save your time.
Prepare for guests – De-clutter the spare bedroom and make sure you have enough festive bedding. Arrange to borrow extra chairs and plates from a neighbour or family member if you know you're having a big Christmas.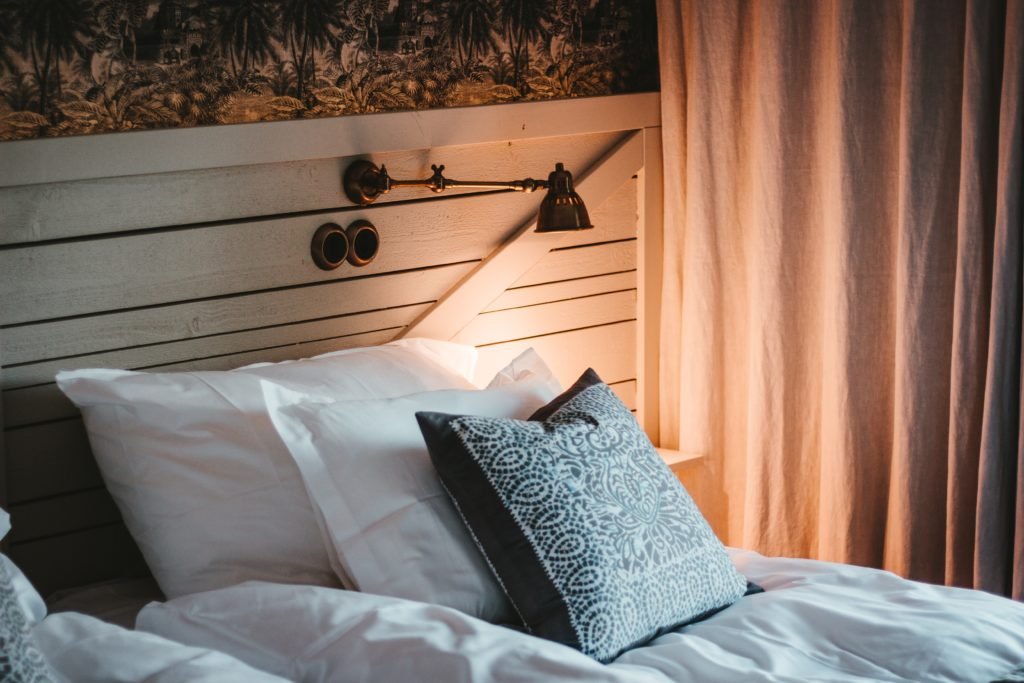 3 Weeks Before
Decorate – It's time to deck the halls! If you know you're having a real Christmas tree, now is a great time to start looking and buying so it can stay fresh over the festive period. Add those extra touches like candles and throw blankets to create a cosy atmosphere, and if you're lucky enough to have a fireplace, light a fire to really set the mood.
Send Your Christmas Cards – Check the Royal Mail's website for last posting dates, to give yourself an idea of when you'll need to have your cards ready.
Finalise Menu's – Make sure you know exactly how many people are coming for Christmas dinner and whether they have any special preferences or dietary requirements. This is the time to get out your special recipes and make festive foods that really feel like Christmas. Compile your grocery list in advance and shop early. You don't want to be getting involved in any trolley rage.
1 Week Before
Tidy The House – Not the most exhilarating task on the list, but an important one. Clean, hoover, and tidy any clutter away. Make room in the fridge and cupboards for the Christmas dishes and gifts brought round by guests.
Sort The Batteries – You don't want to miss the reaction on a little one's face because the battery for your camera ran out a few weeks back. So charge them up! Bought presents for family members that will need batteries? Now's a good time to go out and buy some. Then no one will have to wait until Boxing Day to play with their new gadgets.
Shop For Fresh Ingredients – Scavenge the shops for the last-minute fruit or vegetables you'll need for meals before they all sell out.
Set The Table – Dust off those gold rimmed goblets from your cupboards and set them on the table. Make it simple on Christmas Day by putting a post-it note on each platter showing what dish is going to be served on it. Avoid all the hustle and bustle of who's sitting where at the table and put down name tags in each place at the table.
Buy Fresh Flowers – Fresh flowers should always be purchased at least two days in advance so the blooms have time to open up properly. So they'll be really lush and fragrant on Christmas Day.
Start Cooking – Now is a good time to start preparing some of the main courses and make anything that can sit in the fridge for a couple days. This will take a chunk of stress away on the morning of Christmas when you have a billion other things to do.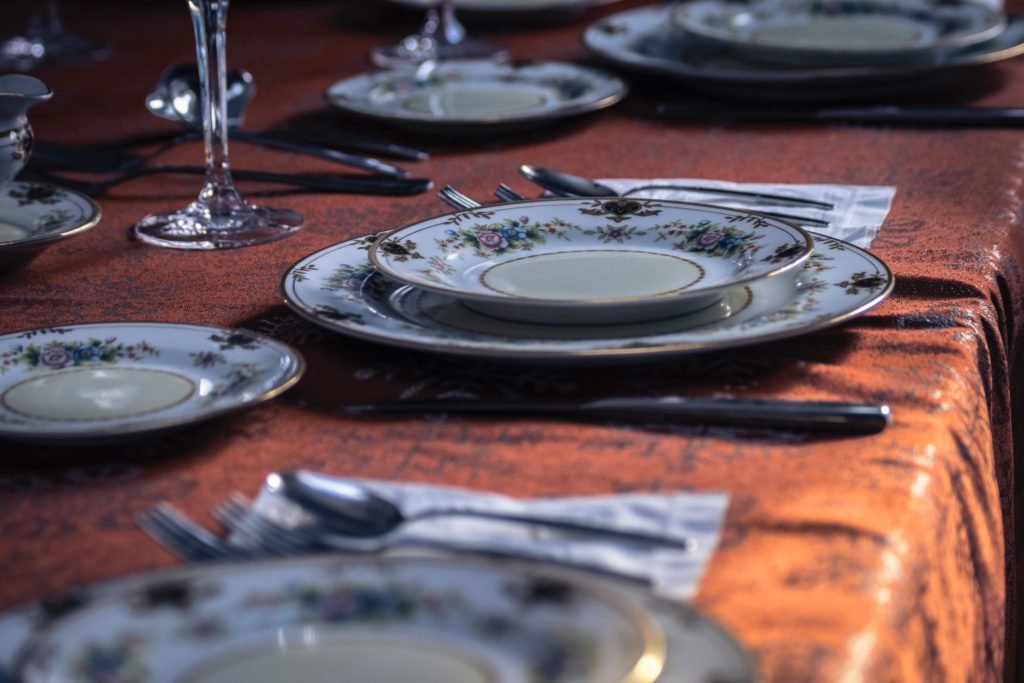 Christmas Eve
Finish Last Minute Wrapping – Dig out those last few presents that you previously put aside and get them wrapped before it's too late! Construct any presents that require assembly so Christmas Day is all about the playing and less about the gluing and putting stickers on.
Make A Christmas Cooking Timeline – Decide when your family will be feasting, then count backwards to determine when to start cooking everything. This helps you prioritise when to put each dish in the oven and ensure you don't forget a single thing.
Don't Forget About Mr Claus – Remember to leave a glass of milk and a mince pie in the Kitchen for him, and a carrot for Rudolph as they have a busy night ahead.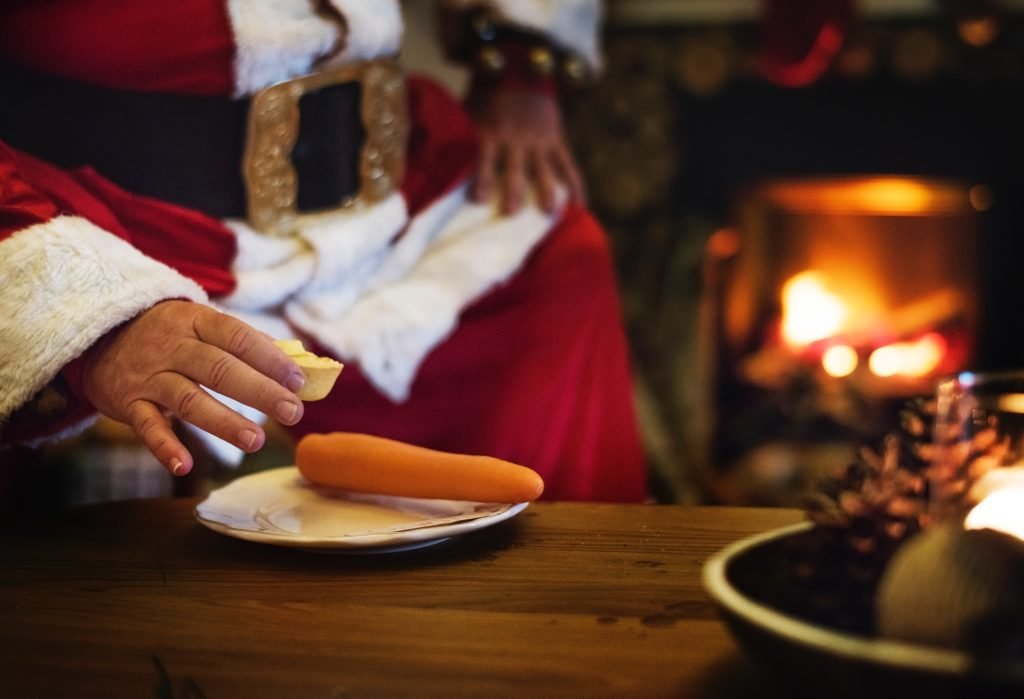 Merry Christmas from KASHKA London!